Rock- () -Ween 2016 REWIND
We want to thank you all that made The 2016 Rock-O-Ween VI Event a complete success.  Misspent Youth Headlined the event and left the crowd screaming for more.  The band played a great selection of cover tunes that all who were in attendance loved.  Also on the stage was Blazing Autumn. Their whaling guitar riffs and in your face vocals pleased all the hard rock fans and old school rockers alike.  Personality Crisis opened the show with a touch of Punk Metal Ska.  They had to emprovise when their lead singer wasn't able to appear with the band. Michael Bice stepped up to the lead vocal mic and did a great job on the fly. Thank you to all the bands and staff that made it possible.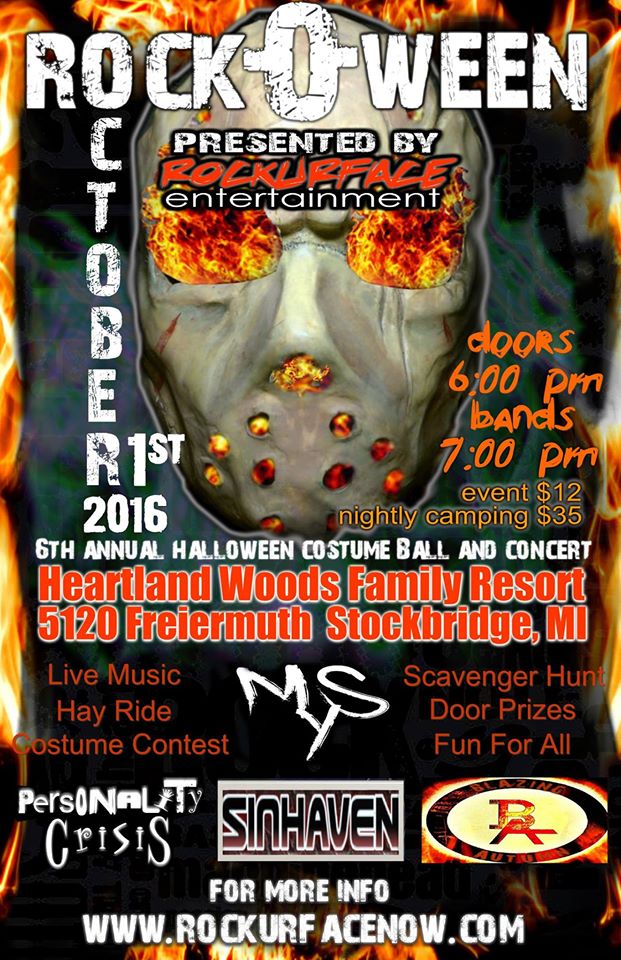 Bridgestock VII Early Bird Tickets Special
Limited Time Discounts on BridgeStock Passes ONLY Camping Sold separately.